You have already heard the name of Murano, nearly always associated with Glass. However, you should know that Murano is not a brand it is an Island in the North of Italy. So let's discover what is Murano glass exactly.
Murano is located in the North of Italy and as you can see on the map, Murano is right next to Venice. More precisely, Murano is part of Venice! It is one of Venice's frazione (Neighborhood) since 1923. This is also, why Murano Glass is often associated with Venetian Glass.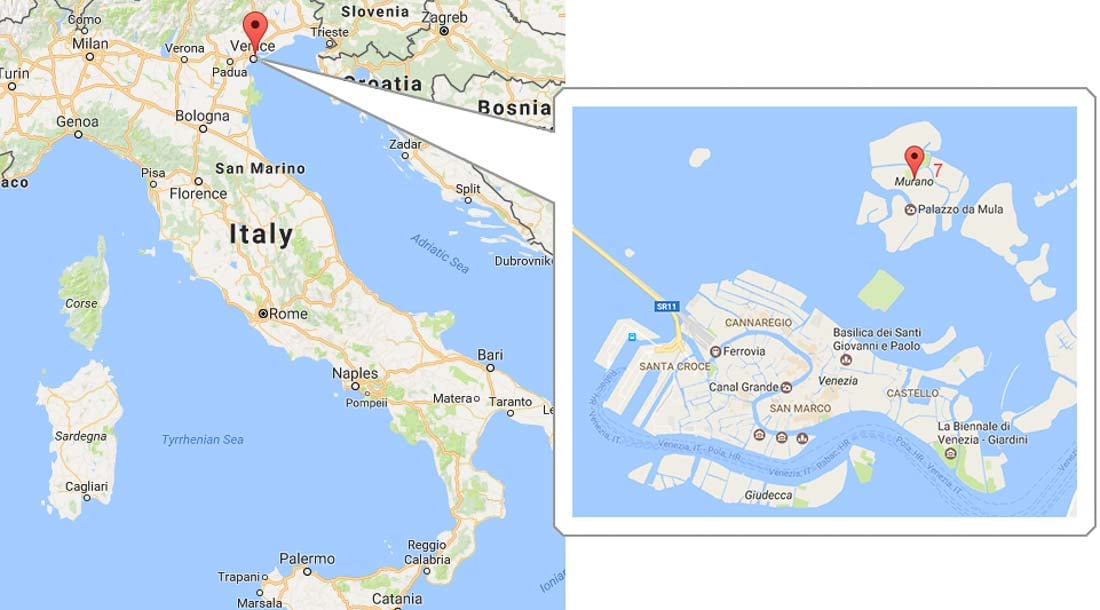 If you thought that Murano was a Glass brand, you are not far away from the truth. Only glass made on the island of Murano can be marketed as Murano glass. Why is that? Because the Italian government wants to protect the unique glass making traditions.
Since the end of the 13th century, Murano is the most famous place for Glassmaking in the world. The glass artists living in Murano are keeping their unique glass-making techniques a secret since centuries. The secret techniques of glass making can be only inherited from fathers to sons.
Sons already at the early age of 8-10 join their fathers and grandfathers in the furnace to learn how to tame the liquid glass. It takes about 30-35 years of continuous hard work to earn the title of Maestro (Glass Master). No wonder, that the glass masterpieces made in Murano have an inimitable quality well known and highly sought after all around the world. Even nowadays, when machines do everything, the Glass Masters' in Murano artworks are still 100% handmade.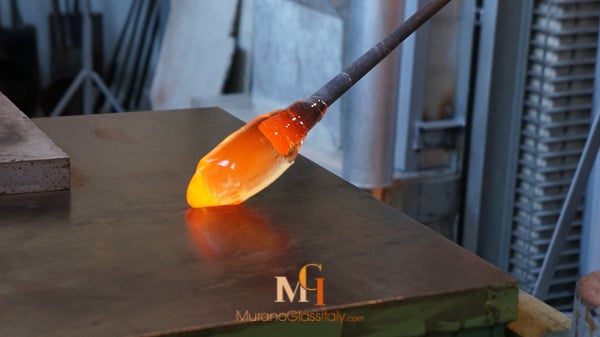 Now that you have learnt more about what is Murano glass perhaps you would like to see some of the wonderful artworks that contemporary Glass Masters create. We invite you to have a look at our online gallery where we display excellent quality certified Murano Glass artworks. Discover our large selection of sparkling chandeliers, stunning sculptures, wonderful drinking glasses and so much more. All artworks are 100% handmade certified Murano glass masterpieces. Enjoy browsing through the Collection!