Accessible by Vaporetto at the stop "Museo Murano", The Murano Glass Museum or Museo del Vetro, is one of the must-see attractions in Murano. The Museum exhibits the History of Glass Making, including a major part about Murano Glass.
The building of the Museum is the Palazzo Giustinian, a palace that has been the residence of Venetian bishops for centuries. Bishops of Torcello, and especially Bishop Marco Giustinian in 1659, who later on bought the building and gave it to the Torcello Diocese. As such, the building of the Palazzo Giustinian became the Museo del Vetro only in 1861.
The foundation of the Museo del Vetro can be attributed to two passionate Murano glass enthusiasts: Antonio Colleoni major of the island and Abbot Vincenzo Zanetti. Just a year after of initiating the Museo del Vetro project, in 1862, Vincenzo Zanetti also created a school dedicated to the art of Glassmaking. These decisions helped to give second birth to the Murano glass making traditions by putting the art of Murano glass making under the spotlight.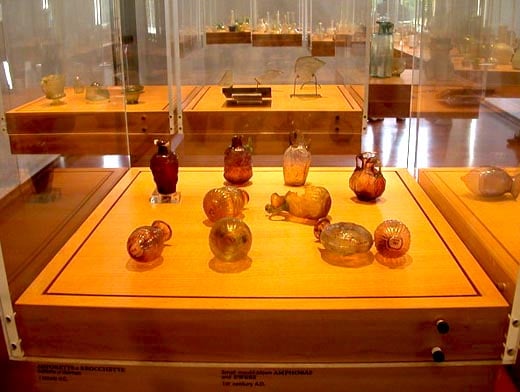 In 1923, when Murano became a Frazione (Neighborhood) of Venice, The Museum became part of the Venetian Civics Museums. The Museum has mainly enriched its collection thanks to the donations of local artists. Even these days, Murano Glassmakers are still giving some of their masterpieces, supporting the Museum, and keeping its collection up to date.
From Friday 30 April 2021 the Museo del Vetro is open from Friday to Sunday, from 11.00 to 17.00. The last entrance is at 16.00. It is also possible to visit the Museum by sending a request 5 working days before the visit, to check availability for an extraordinary opening.
The price is 10€ for a normal ticket, reduced to 7.50€ for children aged from 6 to 14, students from 15 to 25, and visitors over 65. The entrance is free for children under 6 and disabled people. There are also discounts for cumulative tickets with Burano's Lace Museum or with the Museum Pass, a cumulative ticket valid for all the Civic Museums, Glass Museum included.
You can access the Museum by Vaporetto at the "Museo Murano" stop, the address is Fondamenta Marco Giustinian, 8, 30141, Murano. You can also call the Museum at +39 041 739 586 for further information.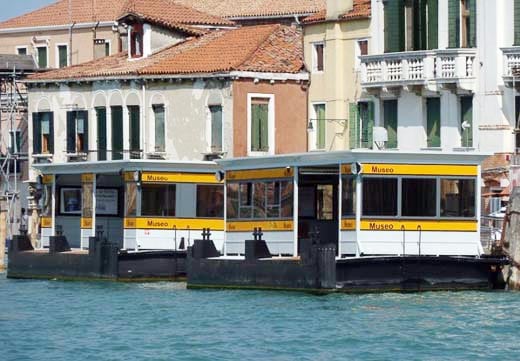 Now that you know have more information about the Murano Glass Museum, we would like to invite you to discover online all the beautiful contemporary glassworks that Murano glass artists can offer. The best part? All the displayed artworks can be purchased online and your purchase supports directly the artists in Murano to keep their Murano glassmaking traditions alive.