Here you are, Venice the Lake city and city of romanticism with its gondolas sailing on the channels. You are planning to go there or you are maybe already there and you are asking yourself: Where are the best places to go shopping in Venice – This article is made for you, let's discover the city!
We selected here seven places which are famous for shopping in Venice, as you can see the five first of them are in the San Marco area, is because most of the shops are grouped in the center of the city.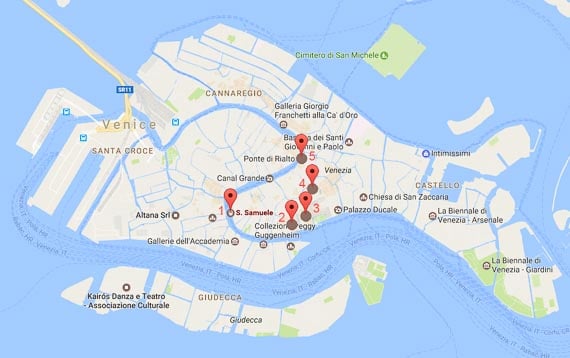 1. San Samuele
Accessible with a Vaporetto (Venice's Water Public Transport), at the San Samuele stop, it is a place where you can find unique shops, craft boutiques and a lot of galleries. This area is a good place for having a look at crafts and textiles.
2. Calle Larga XXII Marzo

If you are searching for luxury shops, this is the place to go. With a high concentration of both Italian and International designers, you will be able to find the trendiest ready-to-wear clothes.
3. Salizada San Moizè
Another street for luxury shopping, Salizada San Moizè is however more specialized in Italian brands. With still some international top shopping boutiques. A good area for high-quality clothing.
4. Le Mercerie

Group of streets still in the area of San Marco, Le Mercerie is probably the most known place for shopping in Venice. You will find there hundreds of different shops, with the usual stores.
5. Ponte di Rialto
The last place of our browse in the center of Venice is the Rialto Bridge, famous for the monument itself, there are also some shops nearby. On the San Polo side and in the direction of Dorsoduro you will find a lot of souvenirs and jewelry boutiques.
As you must have seen we did not talk about a zone in Venice where to shop the famous Burano Lace and Murano Glass. The reason is that the best addresses for Burano Lace and Murano Glass are not located in Venice but on the neighboring island of Burano and Murano, where these specialty products are made.
6. The Lace of Burano
The island of Burano is where the Lace is traditionally handmade. You can access it by Vaporetto also, and there you will find a lovely Island with multicolored houses. Some old handcrafters are making pieces directly in the street, it is a good way to have a look at this expertise.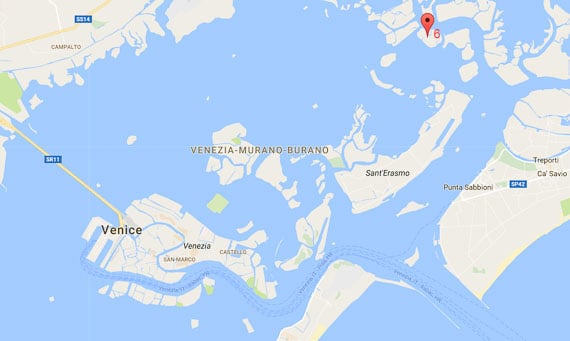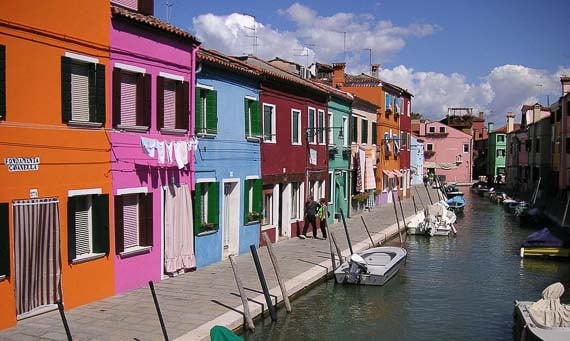 Murano is also accessible by Vaporetto from Venice, you can check our article explaining how. Murano is the Island sheltering all the story of the Murano Glass since the end of the 13th century. Nearly everything in Murano is linked to Glassmaking so if you want to know more about it, this is the place to go. There are also many Murano glass shops in Murano, but beware that not all of them sell genuine handmade Murano Glass.
At the end of your shopping spree, your luggage might be too full to accommodate a beautiful piece of Murano glass artwork. Don't worry, we got you covered! Did you know that you can buy Murano glass artwork online? MuranoGlassItaly.com sells high-quality certified Murano glasswork online at the best price on the market. Be a smart shopper, get the best value for your money and shop online.