Venice is known as one of the most magical places on the world, but also as very expensive and overpriced. You want to enjoy the delicious Italian cuisine without paying heavy prices? We got your back with a list of 5 places to eat in Venice Italy, which are budget friendly as well as outstanding in taste!
The quality of food served in Venice has improved a great deal over recent years. The best deals are definitely on offer at lunchtime, while in the evening, more and more informal bars.
1. Trattoria Dalla Marisa
Trattoria Dalla Marisa is an old-fashioned trattoria that has been serving delicious traditional dishes at affordable prices since 1965. Normally it is packed every day at lunchtime with a cultural mix of workers, students from the nearby architecture faculty, locals in general and a few tourists. You can either sit inside the cozy dining room or grab a waterside table and watch boats pass by on the busy Canale di Cannaregio. This neighborhood used to be the site of Venice's abattoir, but the trattoria got popular with dishes such as risotto con le secoe, using beef bone marrow. The menu is rather traditional Italian cuisine with tripe stew, rich meat sauces and tasty roast rabbit. The lunchtime menu is dominated by meat, and for €15 you can feast off a steaming plate of pasta, one of the dishes of the day, vegetables, wine and coffee. At night you can enjoy seafood specialties for around €35 a head.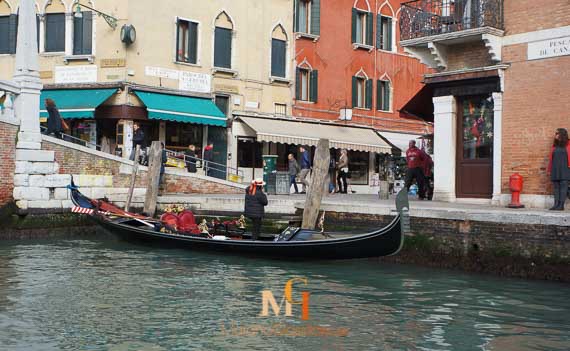 Opening hours:
From Monday to Thursday from 12.00pm to 02.15 pm
Fri-Sat-Sun from 12.00pm to 02.15 pm and from 07.30 pm to 08.30 pm
Address:
Fondamenta San Giobbe, 652
30171 Venice, Italy
2. Osteria Alla Ciurma
In Osteria alla Ciurma you can taste taste creamy codfish mousse, tuna polpette, meatballs as well as courgette flowers stuffed with mozzarella and anchovies. Sometimes the chef is experimenting by marinating raw fish in fruity olive oil and herbs – monkfish with olives and mint, seabream with basil and lemon, mackerel with laurel leaves and onion. The excellent house wine is 90 cents a glass, cicheti are €1-€1.50, with a sharing plate of cheeses and salami at €15. Eat like a local and enjoy Italian delicacy at Osteria Alla Ciurma. The restaurant is temporally closed due to Covid.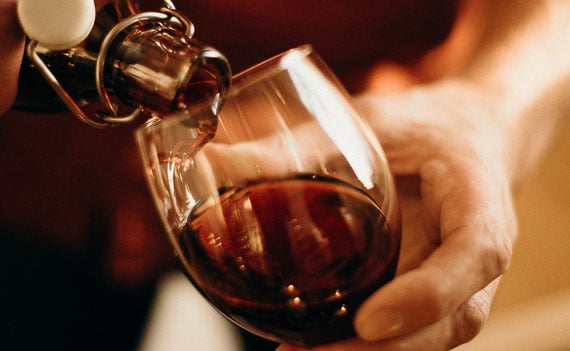 Opening hours:
Every day from 09.00 am to 03.00 pm and from 05.30 pm to 08.30 pm
Closed on Sunday
Address:
Campiello del Spezier,
30135 Venice, Italy
3. Al Covino
Al Covino a top-quality but tiny restaurant consist of seven small tables and a kitchen all in one room. Reservations are a must for a small group of friends or a romantic dinner for two. With 36€ you can have lunch choosing an appetizer, a main course and a dessert from the menu. All ingredients are local, fresh and of the highest quality. Vegetables, aromatic herbs, spices and fresh fish are in fact purchased at the Rialto market. Since the restaurant is so small, often you'll not only enjoy an excellent meal, but also make new friends. It's hard not to talk to people when they're just a few inches away. Enjoy a high quality 3 course meal made of fresh ingredients to a fair price in an unforgettable ambience.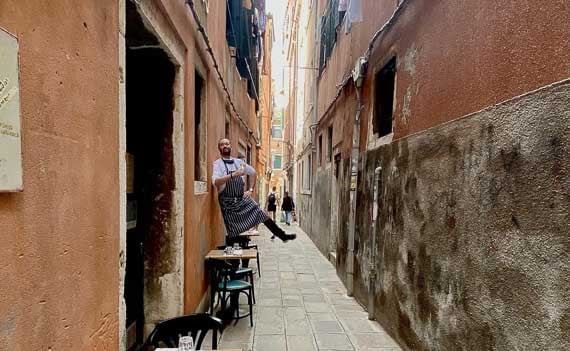 Opening hours:
Thursday to Sunday from 1.00pm to 3.00pm and from 07.00 pm to 10.30 pm
Closed Tuesday and Wednesday at lunch.
Address:
Calle Pestrin Castello
30122 Venice, Italy
4. Boccadoro
The position is already a guarantee of quality: Boccadoro is a well-lit, elegant and roomy restaurant and it mainly attracts locals. The host offers super-fresh fish served with vegetables he grows himself on the island of Sant'Erasmo, in the north lagoon. A great tip is not to look at the menu, just ask the host for recommendations, he surely will overdo your expectations. Outstanding fresh pasta, like the black tagliolini with scallops and artichokes and a good wine list lets no wishes unfulfilled. This restaurant is a favorite among artists, is medium-high priced and offers outside seating in the summer.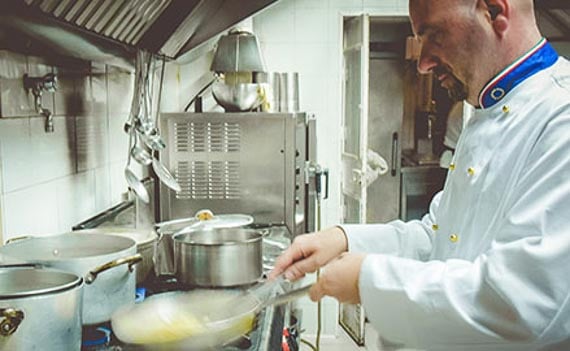 Opening Hours:
Tuesday to Sunday from 12.00pm to 03.00pm and from 07.00 pm to 10.30 pm
Closed on Monday
Address:
Calle Larga Widmann, 5405/a
30121 Venice, Italy
5. Little Extra – Osteria Al Duomo located in the lagoon of Venice in Murano, Italy

Take the next Vaporetto and escape the touristy Venice for a nice lunch or dinner to Murano. The Osteria Al Duomo in Murano apparently serves the best pizza. Two excellent pizzas and a bottle of house wine all for an amazing 25 Euros, which might be one of the best values in Murano and especially when staying in Venice. Besides serving the best pizza Murano has more in store.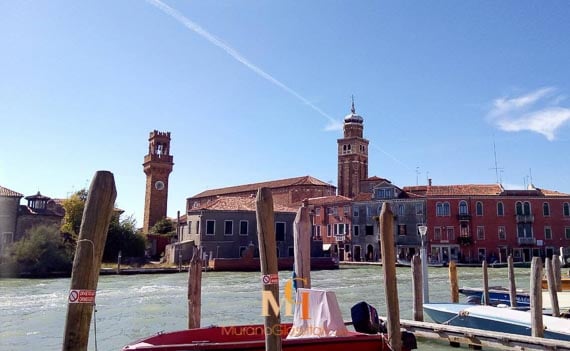 Opening hours:
Every day from 11.00 am to 10.00 pm
Address:
Fondamenta Maschio, 20 – 21
30141 Murano, Italy
The island in the lagoon of Venice is known for its century-old Venetian glass blowing tradition and is the origin of all the delicate glass art work. Unfortunately, the delicate art is very sensitive and we want to prevent you from breaking such a precious souvenir, visit our website for a wide collection of handmade unique masterpieces provided with a certificate of authenticity demonstrating that the glass piece was made in Murano, Italy. You can buy a souvenir and we send it safely to your door step. Discover our collection at MuranoGlassItaly.com